The SickKids Innovation Showcase is an annual event that celebrates the most advanced health and life sciences ideas from the labs of SickKids researchers. Attendees get unparalleled access to emerging therapeutic and diagnostic technologies with high potential for market disruption and impact.
This event was generously supported by Swedish Orphan Biovitrum (Sobi).
See below for details on the 2022 Innovation Showcase.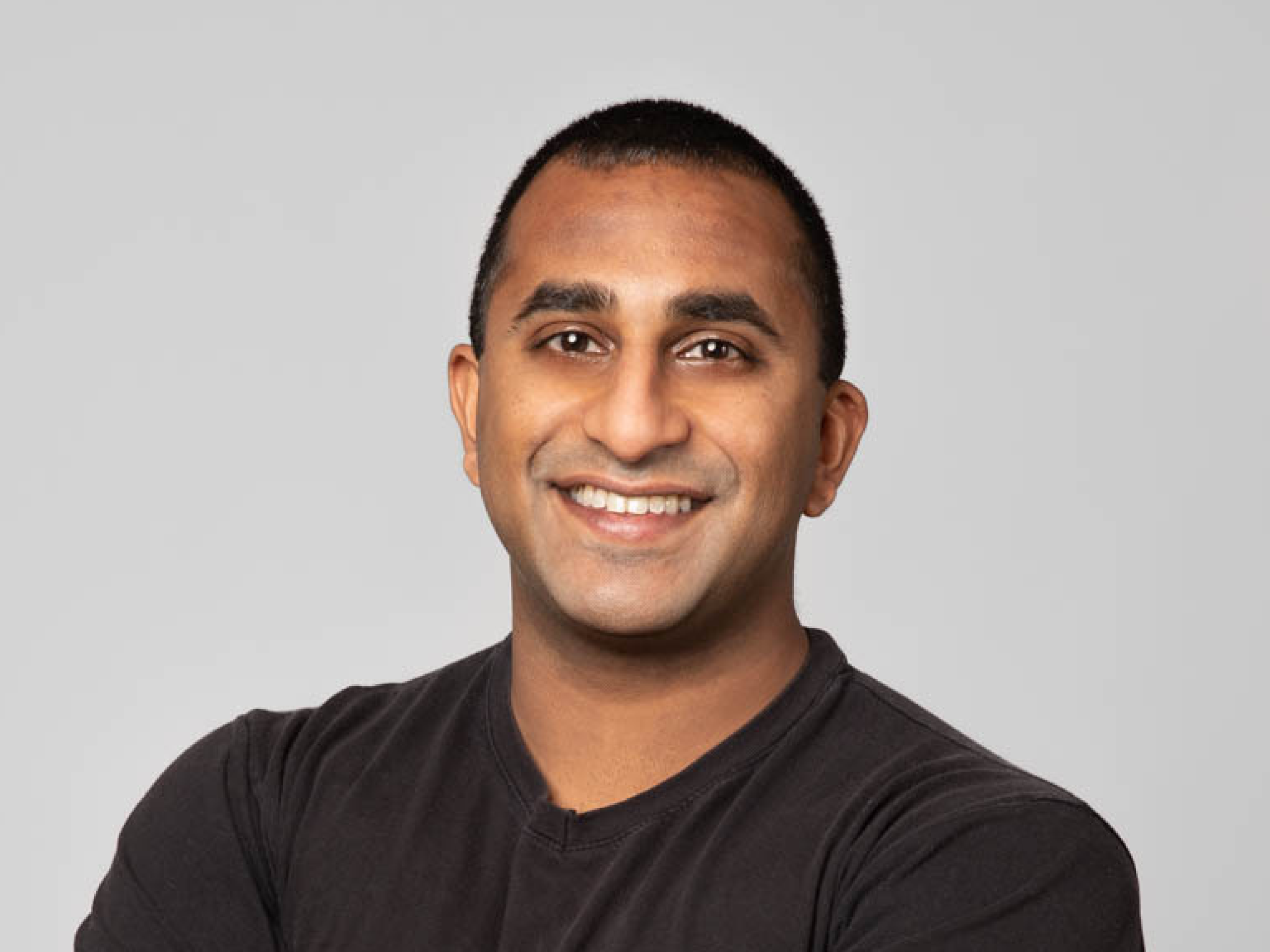 Vyas Ramanan, PhD
Principal, Third Rock Ventures
Vyas Ramanan, PhD
As a Principal at Third Rock Ventures, Vyas helps to build new companies where new biological insights and technological capabilities intersect, with the promise of building new medicines for patients with great clinical need. He is passionate about advancing exciting new ideas for these companies across the portfolio. When Vyas first joined Third Rock, he was involved in the launch of Maze Therapeutics, and spent the subsequent years helping create and empower an awesome and growing team at Maze with the hope for multiple meaningful, first-in-class medicines.
Vyas enjoys spending time with his colleagues in the office and out, caffeinating, and giving dogs more attention than they want; and on most days can be heard laughing from anywhere in the building.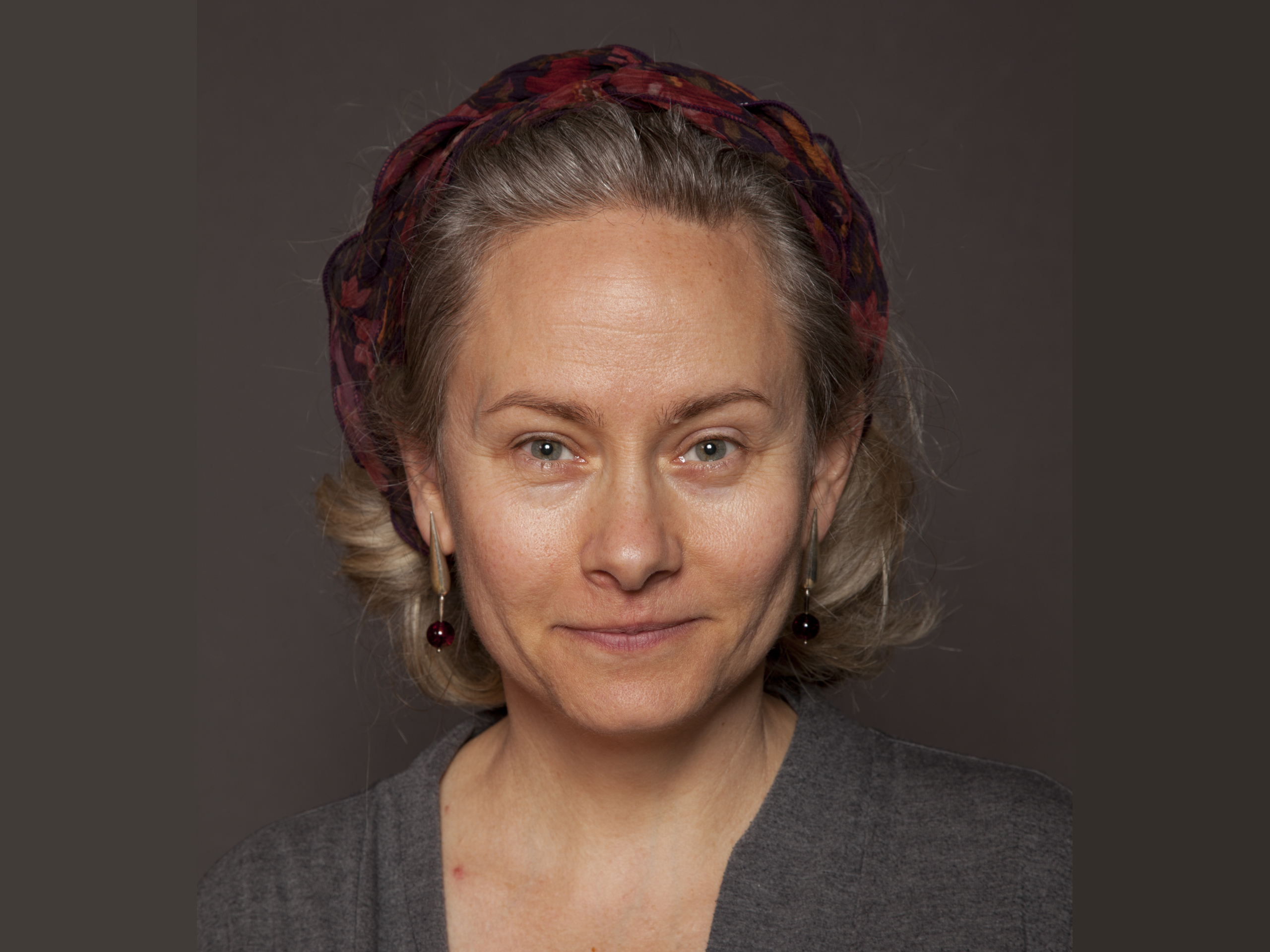 Ann Schlesinger, PhD
Director, External Science & Partnering, Novartis Institutes for BioMedical Research
Ann Schlesinger, PhD
Ann is the Director of External Science & Partnering at Novartis Institutes for BioMedical Research. As part of the Early Strategic Partnering team, Ann collaborates with early research teams to set and meet external scientific innovation strategies. Focusing on academic partners, she identifies and evaluates hundreds of opportunities each year, across multiple scientific areas, to bring in key science to support the development of novel therapeutics.
Ann worked in public health in Morocco with the US Peace Corps before taking a PhD in molecular biology and spending over a decade at the bench in academia. Her current professional goal is to move knowledge and technologies across organizational and disciplinary boundaries to impact human health.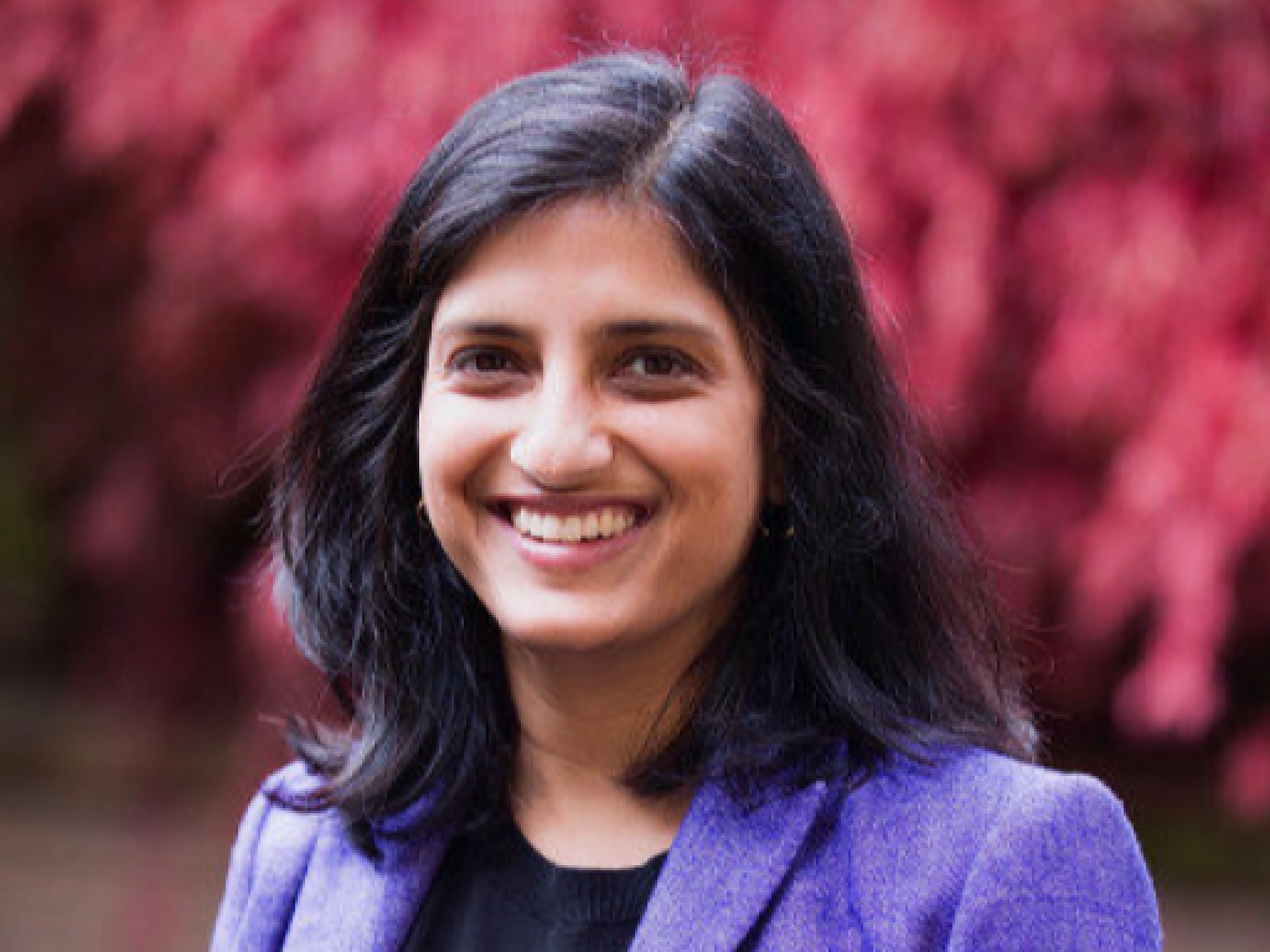 Vineeta Agarwala, MD, PhD
General Partner, Andreessen Horowitz
Vineeta Agarwala, MD, PhD
Vineeta Agarwala, MD, PhD is a General Partner at Andreessen Horowitz (a16z) where she leads investments for the firm's bio + health fund across therapeutics, life sciences tools/diagnostics, and digital health, with a focus on companies that are leveraging unique datasets to improve drug development and patient care delivery.
Vineeta holds a B.S. in biophysics from Stanford, and MD/PhD degrees from Harvard Medical School/MIT. She is board certified in internal medicine, and continues to see patients at Stanford as an adjunct clinical professor in the Division of Primary Care and Population Health.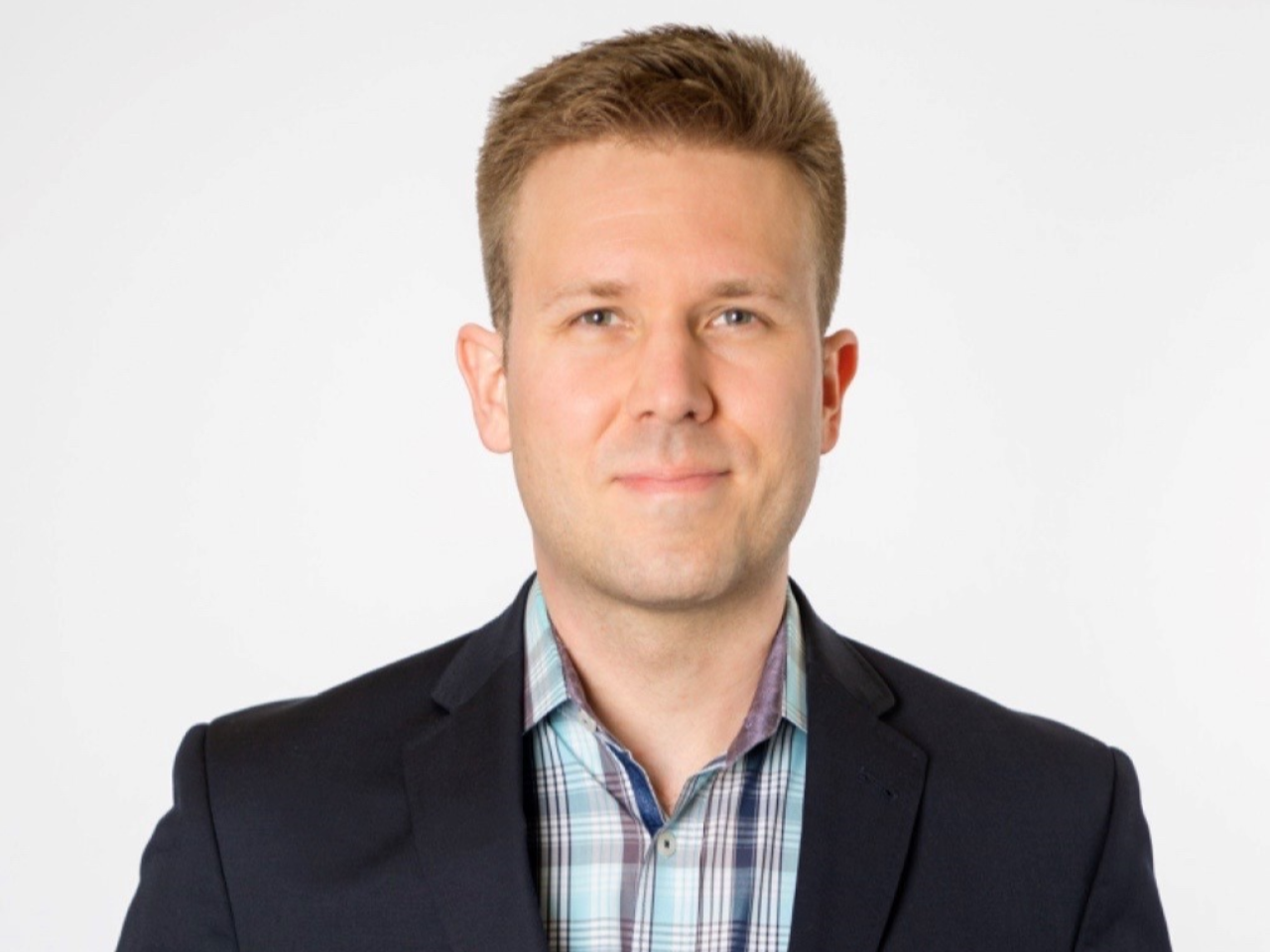 James Hardiman, MBA
Partner, Data Collective (DCVC)
James Hardiman, MBA
James has developed, applied, and invested in frontier technology and large-scale analytics for more than a decade. His experience spans R&D in new materials and in semiconductor processing as well as data driven sales & marketing strategy for large life science and healthcare companies. At DCVC, he is interested in companies applying artificial intelligence to vertical problems, technologies that allow us to better characterize and manipulate biological systems, and frontier technologies such as quantum computing. James received a BS in Engineering Physics from the University of California, Berkeley, and an MBA from the University of Chicago Booth School of Business.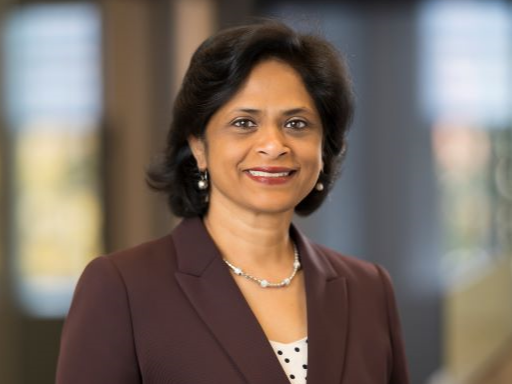 Shobha Parthasarathi, PhD
VP, External Innovation and New Ventures, Xontogeny
Shobha Parthasarathi, PhD
Shobha joined Xontogeny as Vice President, External Innovation & New Ventures. Shobha brings a combination of 20+ years of research, business development, strategic partnerships, and venture investing experience to development of new medicines and emerging healthcare technologies. Her career highlights include portfolio financings that have led to FDA drug approvals/marketed products, company acquisitions and IPO.
Prior to joining Xontogeny, she was Vice President, Strategic Alliances and Business Development at Harrington Discovery Institute, a unique international initiative created to translate scientific discoveries from academia to development of therapeutics.
Shobha obtained Ph.D. in Molecular Genetics and Microbiology from Rutgers University. She serves on advisory Boards of several academic institutions and life sciences accelerators.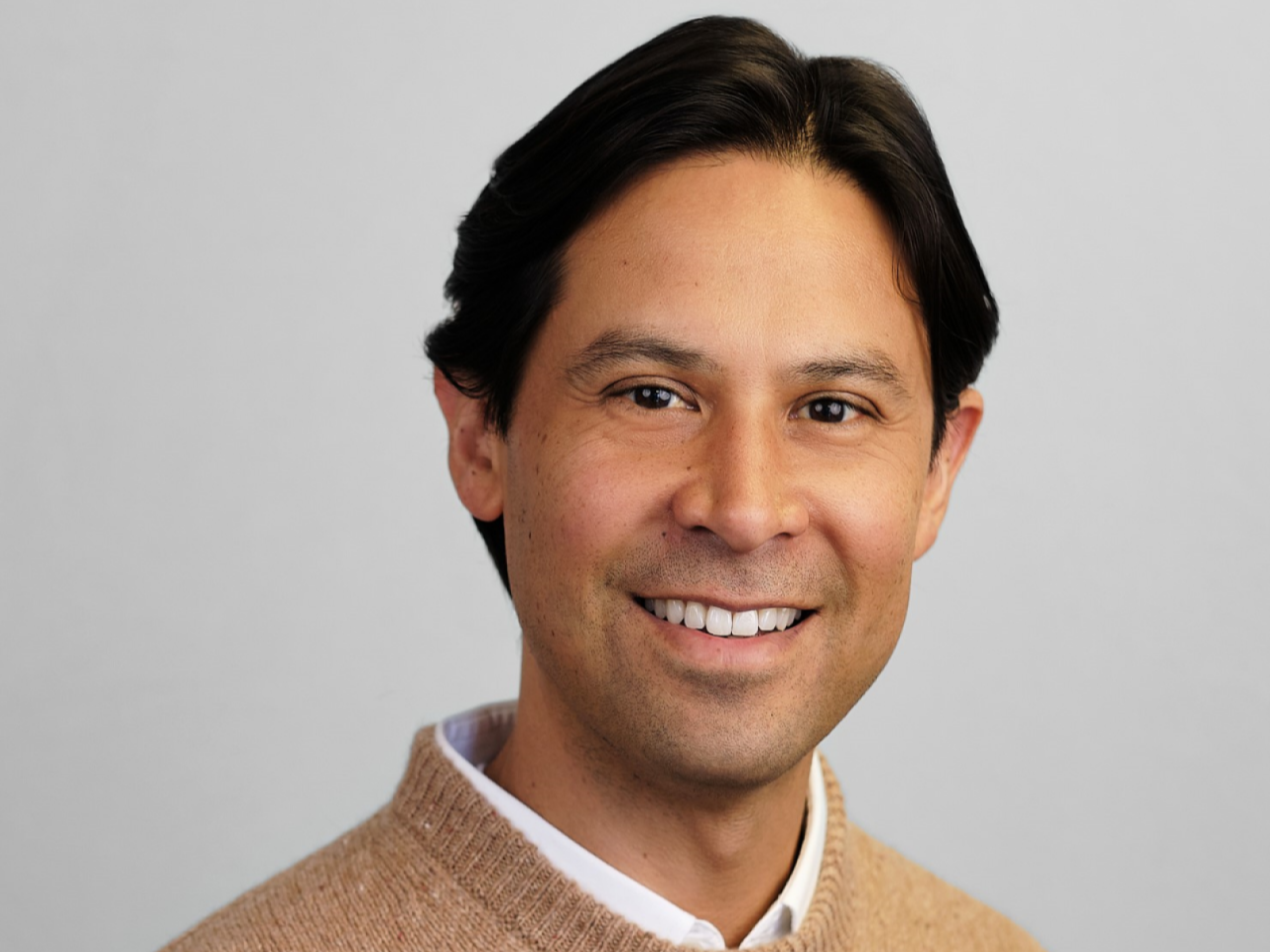 Andres Tellez, PhD
Sr. Director, NewCo Development, Johnson & Johnson Innovation - JJDC
Andres Tellez, PhD
Andres Tellez is the Sr. Director, NewCo Development, where he is responsible for the creation and launch of newly defined companies aligned with the strategic needs of Johnson & Johnson.
Prior to joining JJDC, Andres served as a Executive Director, Business Development and Strategy and was a founding member of the leadership team at Cedilla Therapeutics, a Third Rock Ventures portfolio company.  Before Cedilla, Andres was Senior Director, Business Development at Syros Pharmaceuticals and before joining Syros, Andres worked for several years at Cerulean Pharma, rising to Director and acting head of business development.
Andres received his Bachelor of Science and Master of Engineering degrees in Electrical Engineering and Computer Science from MIT. In addition, he holds a PhD in Bioinformatics from Stanford University.
2022 Technologies
A sneak peek of each of our highlighted technologies. Registered attendees will also receive our Showcase Pitch Book – a non-confidential brief for each of these technologies.
Senior Scientist, Genetics and Genome Biology
Associate Director, The Centre for Applied Genomics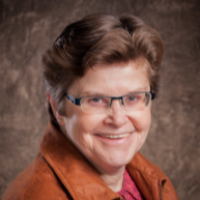 Johanna Rommens, PhD
Senior Scientist Emeritus, Genetics and Genome Biology
Cystic Fibrosis (CF) and Chronic Obstructive Pulmonary Disorder (COPD) remain significant unmet medical needs worldwide and although there are drugs against the CFTR ion channel, there are no therapeutics available for individuals with minimal function mutations. Drs. Strug and Rommens are leading the way in deciphering the role of SLC26A9, a novel chloride ion transporter they discovered, as a disease modifier and potential therapeutic target in CF and COPD. The team is working to identify and develop novel modulators of SLC26A9 to provide effective treatment options for all CF and COPD patients, irrespective of their CFTR mutation status.
Senior Scientist, Developmental and Stem Cell Biology
Canada Research Chair in Cancer Biophysics
Glioblastoma (GBM) is the most common and aggressive brain tumor, and the current standard-of-care chemotherapy drug is responsive in only 50% of patients, with toxic side effects, and an increase of survival by just 2 months. Dr. Xi Huang, a Senior Scientist at SickKids, has led his research group in uncovering a novel peptide therapeutic that can effectively stop tumor growth and shrink tumor size, all while sparing healthy cells. This designer peptide can be seamlessly implemented into the current treatment workflow and has the tumor-targeting specificity required to make it a better tolerated chemotherapy replacement for GBM patients.
Bacteria and fungi colonize surfaces on implanted medical devices in multicellular communities called biofilms, and these post-implant infections are associated with $9.8 billion annually in additional medical costs in the US alone. With the rise of antibiotic resistance, novel therapies are needed to address these infections. The Howell lab has identified a set of natural enzymes that degrade biofilms, and shown that immobilizing the enzymes onto a number of different materials commonly found in medical devices can both prevent the formation of biofilms while potentiating the activity of traditional antibiotics. Using these enzymes as tools for targeting biofilm formation and antimicrobial resistance offers a novel and unique solution to a billion-dollar problem.
Senior Scientist, Molecular Medicine
Associate Professor, Department of Biochemistry and Immunology, University of Toronto
Canada Research Chair in Structural Immunology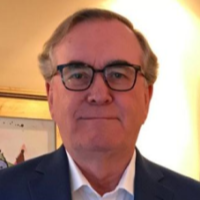 Brian Barber, PhD
Professor Emeritus, Department of Immunology, Faculty of Medicine, University of Toronto
Protein subunit vaccines generally require adjuvants to sufficiently stimulate the immune system and initiate the production of protective neutralizing antibodies. To circumvent the reliance on adjuvants Dr. Brian Barber pioneered an approach where foreign protein antigens are "targeted" to relevant immune cells via an antibody recognizing specific immune cells and other helper T-cell targeting sequences. In collaboration with Dr. Jean-Philippe Julien, they have validated the platform in the context of SARS-CoV-2 infection. This platform holds dual potential both in circumventing the reliance on adjuvants and allowing the rapid design and deployment of novel vaccine antigens against emergent diseases.
WITHDRAWN – HAS BEEN RECENTLY PARTNERED
Senior Scientist, Genetics and Genome Biology
Canada Research Chair in Childhood Cancer Genomics
Harnessing the diagnostic advantages of RNA, the Shlien lab at SickKids has developed a suite of Machine Learning (ML)-driven tools to transform the traditional tissue-biopsy based cancer pathology workflow through: 1) RNA-based (transcriptional) tumor classifier; and 2) RNAmp, a next-generation biomarker analysis test based on tumor specific transcriptional output that predicts survival and response to immunotherapy. SickKids researchers envisage a "next generation digital oncology workflow" in which RNA sequence-based assays are done early in the diagnostic workflow, either to supplement or replace the traditional biopsy-based pathology work. This platform harnesses the diagnostic advantages of RNA and allows for the rapid, accurate and early diagnosis of cancer, transforming the area of precision cancer treatment planning.
Neuropathologist
Medical Director of Translational Molecular Pathology, Division of Pathology
Senior Scientist, Cell Biology, The Arthur and Sonia Labatt Brain Tumour Research Centre
Brain tumours are currently the leading cause of death amongst childhood cancers, and while non-invasive liquid biopsy tools have been validated for some cancers in adults, no such tests exist for brain cancers for any population. The Hawkins group has designed and validated a panel of biomarkers tested against CSF samples acquired using minimally invasive methods, showing that it can detect glioma point mutations and fusions with both high specificity and sensitivity. The group aims to validate this panel in additional brain cancers, populations (adolescent, young adults, and adults), and as a tool for residual disease monitoring, providing an all-in-one, unparalleled solution for brain cancer diagnostics.
Chief, Anesthesia and Pain Medicine
Curtis Joseph and Harold Groves Chair in Anesthesia and Pain Medicine
Associate Chief of Perioperative Services
Research Scientist, Molecular Medicine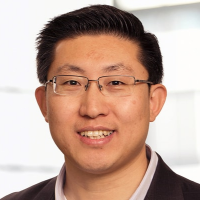 Yu Sun, PhD
Professor, Canada Research Chair in Micro and Nano Engineering Systems
Director, University of Toronto Robotics Institute
Current preclinical models used to test cardiotoxicity poorly predict how or why a drug candidate may affect heart function. Accurate evaluation of a compound's effect on cardiomyocyte activity early in the discovery process will reduce late-phase or post-market drug attrition – saving time, reducing drug development costs, and improving patient safety. SickKids clinician researcher Dr. Jason Maynes and his collaborator Dr. Yu Sun at the University of Toronto have developed a high-throughput in vitro cardiotoxicity assay platform that integrates machine learning algorithms to quantify drug candidate cardiotoxicity and provide insight into potential mechanisms and intracellular targets. MATCH has the potential to raise the industry standard for in vitro cardiotoxicity screening.
Contact Us
Want to learn more about commercialization opportunities at SickKids? Contact us today.
To stay informed of exciting IP&C news and updates on SickKids technologies, sign up to our email list: