SickKids Ranked One of Canada's Top 40 Research Hospitals for 2021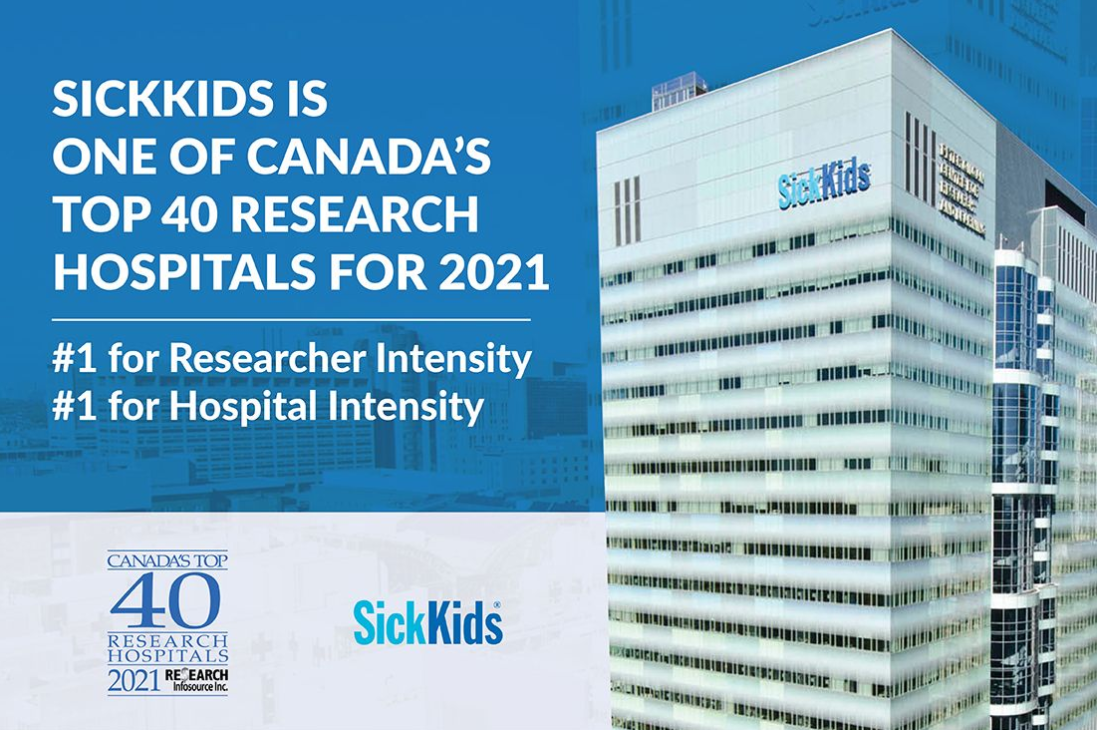 SickKids has once again been named one of Canada's top research hospitals by Research Infosource. SickKids ranks first in both researcher intensity and hospital intensity among medium-sized hospitals on the list.
For the eleventh consecutive year, SickKids holds a top spot on the Top 40 Research Hospitals list, ranked as Canada's number-two research hospital for 2021.